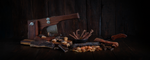 Biltong & Droëwors
Our biltong spice recipes have been perfected for over 20 years. Our succulent Biltong & Droëwors products are air-dried and hand-selected from various types of meat such as Beef, Game, Ostrich and Chicken >> learn more here. Shop Online - our full selection of Biltong, Droewors, Chill Bites and Snapstix is below.
We guarantee our products!
EXCEPTIONAL IS OUR STANDARD
Slivers pride itself on delivering the tastiest, freshest quality products available. 
We guarantee all our products, provided they are still within the indicated "Best Before" date printed on the packaging of any product we supply.
Should you feel that the product you've received does not live up to your standards of excellent quality, we'll gladly exchange or refund your purchase, subject to our returns policy.